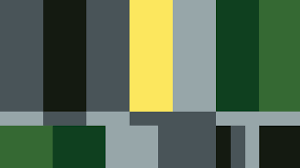 THIS IS JUST A TEST MEDIA
TIJAT creates content for every screen – television, film, commercials, documentaries, digital, interactive, and (insert new thing here).
CONTACT
This is Just a Test Media
1200 W Venice Blvd. 2nd Floor
Los Angeles CA 90006
323-863-7470
contact@tijat.com
TIJAT partners with brands, publishers, agencies and networks to create content on any scale for every screen. From television series, films, commercials, branded content, scripted and unscripted, we pride ourselves on being the most cost-effective premium content maker.
We have created and produced content for some of the biggest companies in the world including Discovery, A&E, History, Showtime, Netflix, CNN, National Geographic, RedBull, Time Inc, Funny or Die, Microsoft, Gillette, Dove, Pepsi, Jaguar, and Disney, among others. TIJAT's current projects include the sixth season of the award-winning "I Am Jazz" on TLC and "Sugar & Toys" on Fuse, along with the feature documentary "Scandalous" distributed by CNN Films and Magnolia Pictures.
We have created and produced campaigns and branded content for some of the largest brands in the world. Our work has inspired audiences, helped increase revenues, rebranded companies, and received numerous awards and honors, including special recognition from the White House and United Nations for issues of awareness.
This is Just a Test values creativity, fosters collaboration, embraces technology, and challenges antiquated models of filmmaking.
We believe in the power of video. Test us.